VIDEO: DeAndre BrackensickAI talks to ifelicious about Naima Adedapo, Jessica Sanchez, American Idol, his new music, and more!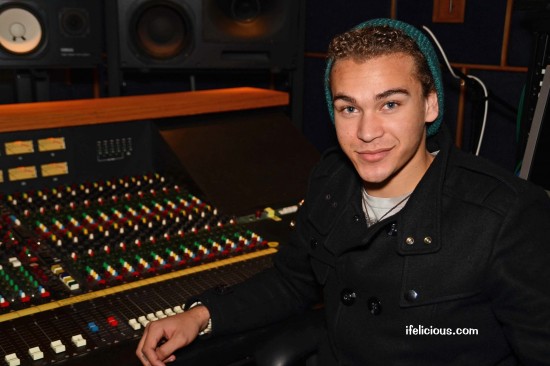 Filipino fans of the Top 10 finalists in Season 11 of the reality singing show, "American Idol", are definitely in for a treat this week as Phillip Phillips, Jessica Sanchez, Joshua Ledet, DeAndre Brackensick, Elise Testone, Erika Van Pelt, Hee Jun Han, Skylar Laine, Colton Dixon and Hollie Cavanagh are coming to Manila for a one-night live performance on September 21 at the Smart Araneta Coliseum in Cubao, Quezon City.
Visit orangemagazinetv for many more photos and stories!
Watch: Deandre Brackensick from American Idol Talks to Broken Records Magazine.
DeAndre Brackensick talked to Kirsten Coachman only a few moments before his hometown show in San Jose, CA. Another excellent interview by Kirsten! DeAndre says:
I really want to push my music, whether it be background singing or anything. Like, background tracks or if my girlfriend needs a background singer when she goes on tour. Anything.
Read the whole interview HERE.
DeAndre Brackensick talks to Chuck Barney of Contra Cosa Times about the tour, San Jose and his future.
Audio: John "Gonzo" Gonzalez interviewed DeAndre Brackensick before the first night of this year's Idol tour.
I love this interview so much. DeAndre is funny, sincere, and just absolutely a great person! There is a bit of Hollie Cavanagh in this interview as well :)